Home Page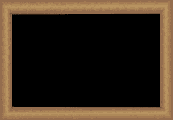 Welcome to
Mrs. Barnett's 5th grade page!!!

Go to 'calendar' to find up-to-date information on homework, assessments, activities, and more.
Go to 'weekly newsletter' to find the newsletters your child receives each Monday.
Go to 'links' to find websites that can be used for additional practice.

Please make sure you have signed up for my Remind 101 text messaging group. You will receive reminders about tests, school activities, deadlines, changes to the schedule, etc. The messages do not come from my phone number, and your phone number will not appear in the messages.
Homeroom
Text 81010 to @bhr1819
Math Classes
Text 81010 to @bmath1819
I look forward to a WONDERFUL year with
a GREAT group of students and parents!
GO SPARTANS!!!